【⭐LAST DAY 50% OFF⭐】Wading Pool for Learning – Children's Sprinkler Pool(Free Shipping)
Sale price USD $42.99 Regular price USD $79.99
Order summary
【⭐LAST DAY 50% OFF⭐】Wading Pool for Learning – Children's Sprinkler Pool(Free Shipping)
100CM / Blue Dolphin
42.99
Shipping calculated at checkout.
OR
Buy With
Your child will grow leaps and bounds while making precious memories together with Mommy and Daddy at the same time.
MAKE LEARNING A BLAST – Time for a splish-splashin' bash in educational kiddie pool! Created by loving parents, with the aim of making learning easy and fun. Innovative pool has a learning mat for a base, so your little squirt soaks up some knowledge during play!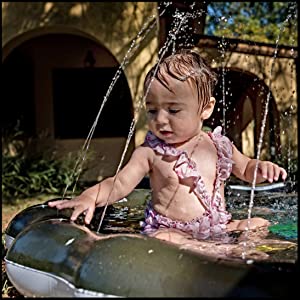 TAKE A DIP IN ONE COOL POOL – Get relief from the heat with the inflatable pool for children 12 months or older. Cherish the moments as your kiddos splash under the refreshing fountain sprinklers! This summer toy creates oceans of adventures!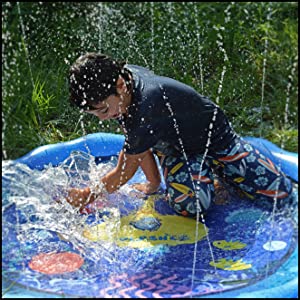 SPLASH SAFELY – Keep kids cool and safe with parent-approved outdoor water toys for toddlers. Fun in the sun… and shade, this shallow wading pool and water sprinkler promises uncompromised quality and is BPA and phthalates free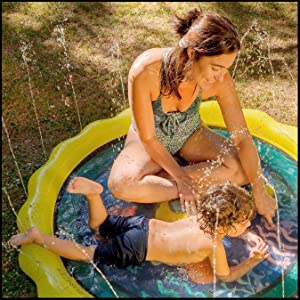 LEARNING THROUGH PLAY – We've got fun down to a science. Educators, psychologists, and researchers all agree that learning through play is key to a child's healthy development. We gives your baby both learning and play in one incredible pool!

FROM A TO Z
Get wild! The "From A to Z" pool features animals and the letters of the alphabet for double the learning and double the fun! Toddlers will learn to recognize animals and mimic their sounds. Children will master the building blocks of language while associating each animal with a letter.
Product information
Package Dimensions 7.6 x 6.4 x 2.6 inches
Item Weight 1.2 pounds
HOW TO USE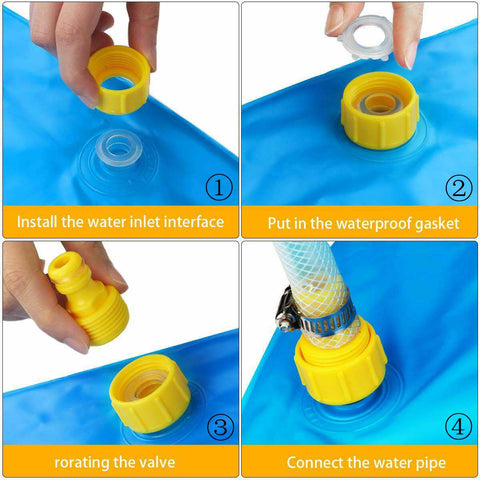 CUSTOMER IMAGES